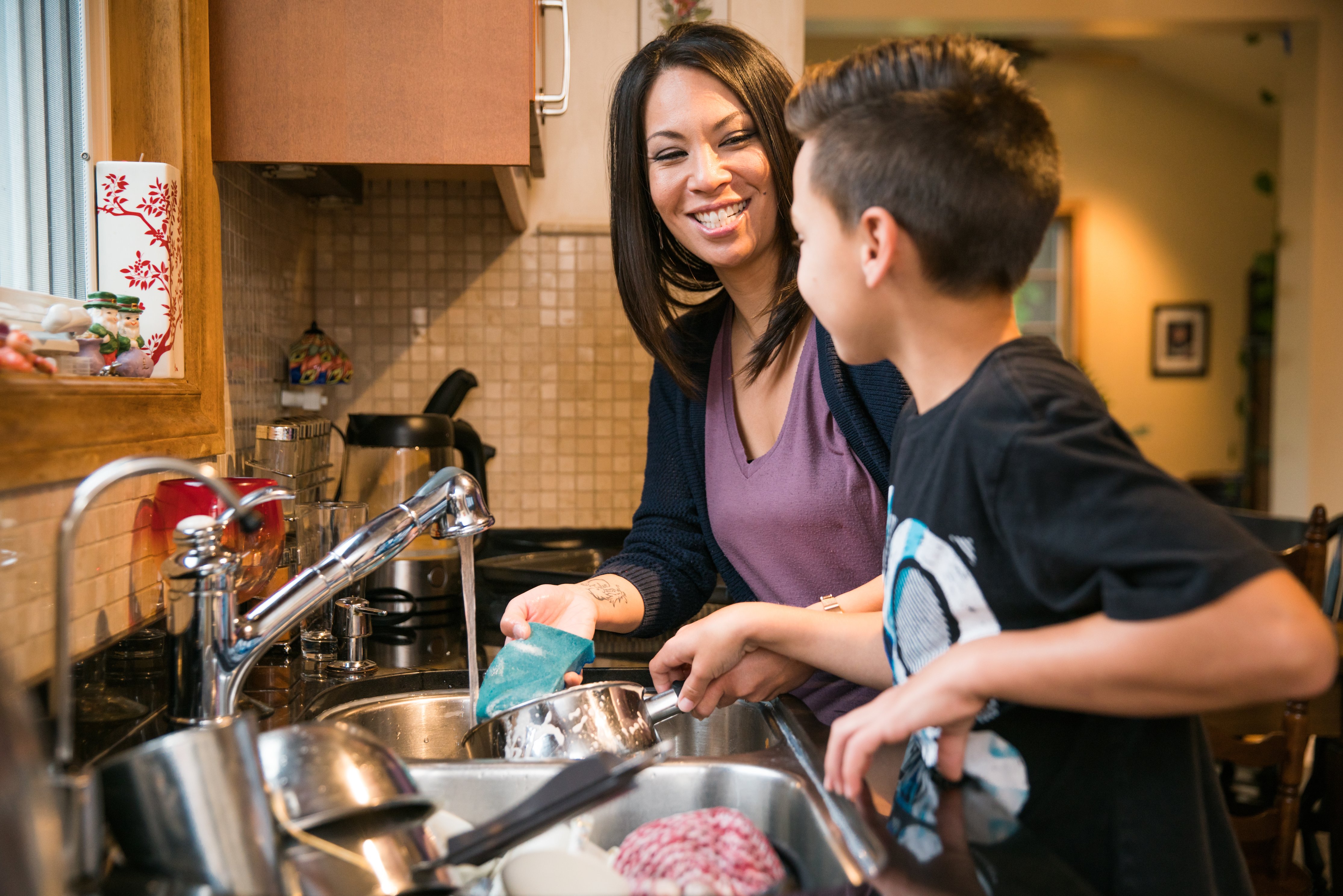 Many people debate foster care for a number of years before actually taking the plunge. This is a good thing! Many years ago, prospective foster parents would fill out some paperwork and often leave that day with a child. Luckily, now we understand a lot more about the complex needs of foster youth and foster parents. Training has advanced a long way to help prepare foster parents for the life-changing journey.
Release Ministries uses the state-mandated training called TIPS MAPP for foster parent training. This training is used across the country to train foster parents in attachment, trauma, parenting techniques, and understanding foster care and adoption.
The training is also based on the idea of mutual selection, the idea that foster parents should feel confident in their decision, and that the foster care agency should be confident of the decision to support the foster parents. At any point in the training, the foster parents or agency can decide that this might not be the right time or way for a family to serve foster children - and this is ok!
To assist with this process, we weekly visit the "Twelve Criteria for Successful Fostering and Adopting." These skills are taught and grown throughout the 10 week class. Each family is challenged to think of their strengths and needs in relation to these skills. The criteria are as follows:
1. Know your own family. Assess your individual and family strengths and needs. Build on those strengths. Consider how foster care will impact your entire family - grandparents, children, aunts and uncles.
2. Communicate effectively. Use and develop communication skills need to foster or adopt - including clear verbal and non-verbal communication, as well as active listening skills.
3. Know the children. Identify the strengths and needs of children and youth who have been abused, neglected, abandoned, and/or emotionally maltreated.
4. Build strengths; meet needs. Build on the strengths and meet the needs of the children placed in your home. Identify things they are good at and build upon those to help the child grow.
5. Work in partnership. Develop partnerships with children and youth, birth families, the agency, and the community to develop and carry out plans for permanency. Foster parents aren't expected to do everything alone - it truly takes a village!
6. Be loss and attachment experts. Help children and youth develop skills to manage loss and attachment. The children may have experienced one or several losses in their life, and will need help learning to trust adults who care for them.
7. Manage behaviors. Help children and youth manage behaviors. There is not a one-size-fits-all model for managing behaviors - foster parents need a well equipped toolbox of different methods to try. Physical punishment is not allowed for any state ward.
8. Build connections. Help children and youth maintain and develop relationships that keep them connected to their pasts. Foster parents may be encouraged to take the child to a family gathering so they can see cousins and grandparents, or maybe the foster parents will take the child to their church where they have positive supports.
9. Build self-esteem. Help children and youth build upon positive self-concept and positive family, cultural and racial identity. Encourage the children to be proud of themselves and their growth.
10. Assure health and safety. Provide a healthy and safe environment for children and youth and keep them free from harm. Help children to feel safety and that their needs are met in a positive environment.
11. Assess impact. Assess the way fostering and/or adopting will affect your family. Foster care will change your schedule, and many people will be in and out of your home. Have discussions with your family about what may change with a new child entering the home.
12. Make an informed decision. Make an informed decision to foster and/or adopt. Consider your family's long term goals. Determine if this is the right time for your family to open its doors to a child in need.
No one is perfectly skilled in all 12 areas, before or after completing the required foster parent training. However, these areas are frequently visited and discussed to help your family grow during this process. Every family is more skilled in some areas than others, and the group model of the class helps you to have a positive place to learn from others!
If you're considering becoming a foster parent training - if you would like more information, or if you would like to attend a class to see what it is like, we would love to talk with you! A new class will be starting soon. Please reach out to Janece at janece@releaseministries.org for more information.