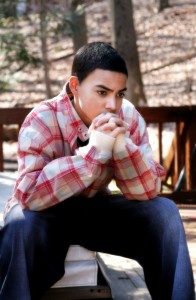 Over the last few years, Nebraska was known for consistently leading the nation in the number of children removed from the home and placed in state custody. Too frequently, there are families in our community that are separated due to lack of knowledge, a lack of understanding of available resources to them, or an inability to access such resources. Many of these issues, however, are preventable and our Community Based Initiatives branch was started as a means of working with families in their homes to educate and improve family circumstances for the ultimate goal of preventing family separation. Release Ministries desires to see that, whenever safe and possible, families are able to remain together.

All families could benefit from connecting with resources that offer information, guidance, and support to help them meet the challenges of parenthood and family life. The services offered through our Community Based Initiatives can improve the quality of care within a family and ensure children permanency in their homes Release Ministries is a member of the National Family Preservation Network, and all of our workers are trained specifically in the area of cultural competency and crisis intervention management. All of our specialists are also trained to utilize evidenced based models for assessing family's strengths, weaknesses, and areas of need.
---
History and Overview
Release Ministries' fourth branch of ministry and service is collectively known as Community Based Initiatives, or CBI. We were able to proudly launch CBI in the summer of 2013. During its first year, CBI allowed Release to double its number of staff and greatly increase the number of families that we are privileged to serve. CBI consists of two different types of services: In Home Family Services and Parenting Time. For both of these services, our CBI workers go into the homes of families to help maintain safety in the home and prevent the unnecessary disruption or separation of families. Our specialists provide families with positive support, parenting skills, life skills training, and much more all in the context of also connecting them with resources in the community to help ensure their continued success.
---
Program Specifics
Family Support Work
Family Support Work services are meant to provide skill development and acquisition to children and families, as well as help them to establish supports in their community. Services are designed to have a positive impact on youth's behavior and improve family relationships through education and support. Workers teach families how to effectively deal with problem behaviors, teach children social skills, promote family stability and healthy coping skills, and introduce parent-directed activities such as bed times, chores, curfew, and consequences.

DHHS Definition of FSW: "Family Support Services are community-based services that assist and support parents in their role as caregivers. Family support services promote parental competency and healthy child development by helping parents enhance their strengths and resolve problems that can lead to child maltreatment, developmental delays, and family disruption."

Intensive Family Preservation
Intensive Family Preservation is family-focused, community-based crisis intervention service designed to maintain children safely in their homes and prevent the unnecessary separation of families. IFP staff has 24-hour availability to their clients and provides services primarily in the family's home or in another environment familiar to the family. These services are often offered to families as an alternative to their children's out-of-home placement. IFP specialists utilize the NCFAS G+R Assessment Tool for General Services and Reunification, which is a nationally accepted and heavily researched assessment tool. They also utilize Life Space Crisis Intervention (LSCI), which is an advanced, interactive therapeutic strategy for turning crisis situations into learning opportunities.

DHHS Definition of IFP: "Family Preservation services are short-term services designed to help families cope with significant stresses or problems that interfere with their ability to nurture their children. The goal of family preservation services is to maintain children with their families, or to reunify them, whenever it can be done safely."
Parenting Time
Release Ministries Parenting Time Program contracts with PromiseShip to provide supervision services on a regular basis to children and families referred through the Douglas and Sarpy Counties Juvenile Courts. Parenting time services are focused on increasing parental capabilities, family interactions, and family safety. The Parenting Time Specialist will monitor for safety, promote youth and family well-being, and actively assist in establishing and enhancing positive interactions and parenting skills through teaching/educational interventions and strategies that aid in skill development necessary to ensure family safety and well-being.  Documentation is completed which outlines behaviors, ensures safety of children and reflects the support offered to parents or other family members throughout the parenting time services occurring.

For more information or to inquire about CBI services, please contact Garrett Swanberg at (402)-305-8070 or at Garrett@ReleaseMinistries.org.